Contact Us
Thank you for your interest! For questions or comments, please don't hesitate to call or email us.
We look forward to hearing from you soon.
We're open Wednesday-Saturday 10-5, Sunday 11-3
Our barn is not quite heated but we are happy to provide information by email or schedule a design meeting.
Phone – (603) 763-3266
Email – sales@deckdock.com
Visit Our Barn in Sunapee
With 5,000 square feet of showroom space, our Sunapee barn will give you the opportunity to browse all our in-stock inventory.  Find the perfect patio set, chair, umbrella or whatever else you need to make your space even more comfortable!
Sunapee
81 Edgemont Road (State Road 103B),
Sunapee, NH 03782
Half a mile up from Route 11 in Sunapee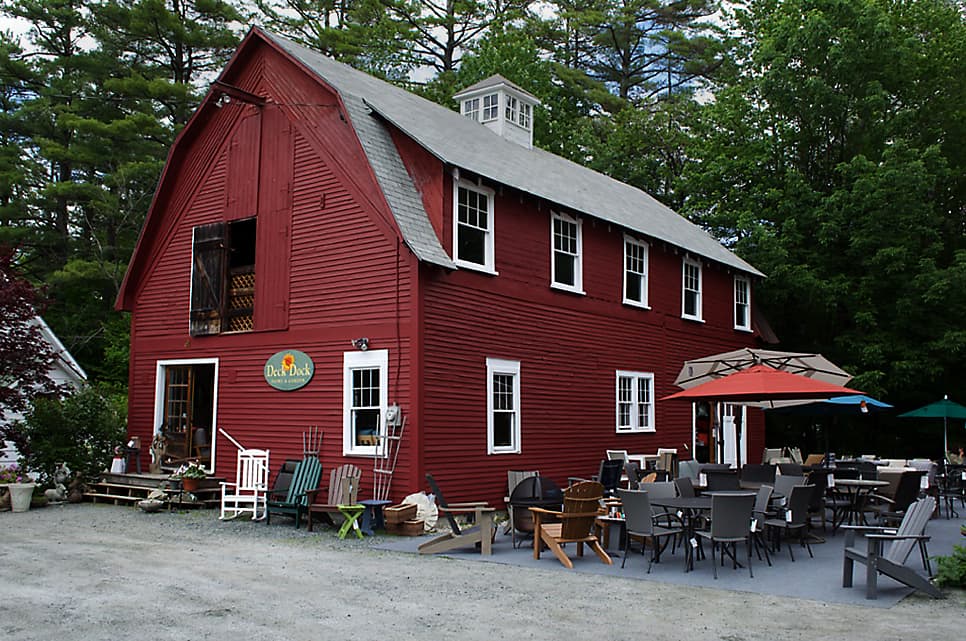 Sunapee
81 Edgemont Road (State Road 103B),
Sunapee, NH 03782
Half a mile up from Route 11 in Sunapee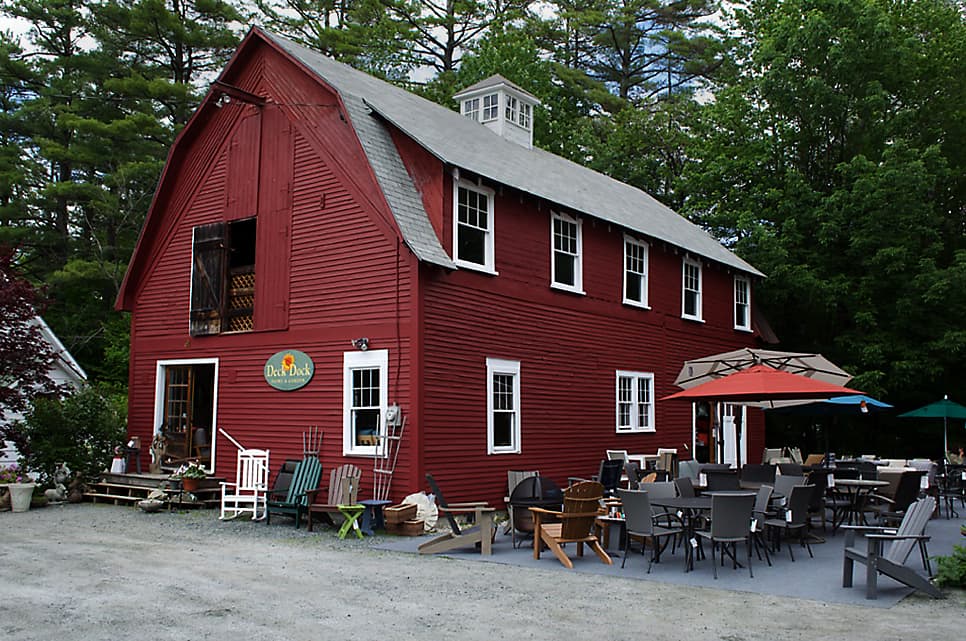 Hours
Open Weds-Sat 10-5
Sunday 11-3