E-Commerce Coming Soon!
We're working on getting e-commerce up and running. For now, please don't hesitate to call or email us.
We look forward to hearing from you soon.
Phone – (603) 763-3266 Email – sales@deckdock.com
Sunapee
81 Edgemont Road (State Road 103B),
Sunapee, NH 03782
Half a mile up from Route 11 in Sunapee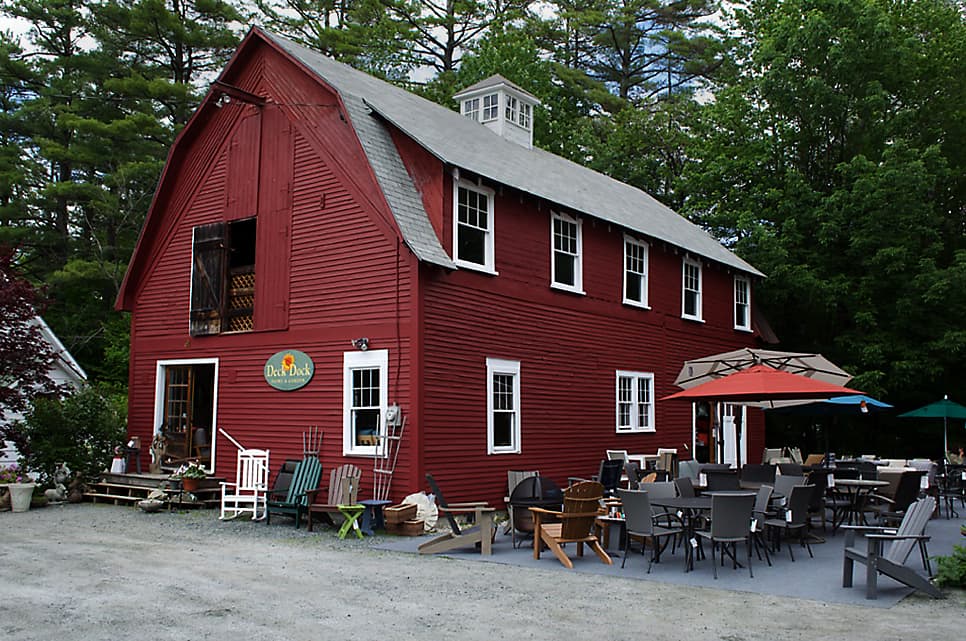 Hours
Open Weds-Sat 10-5
Sunday 11-3
Note: Deck Dock will be closed from: Sunday September 19 -Tuesday September 28. The barn will be open through December, as always, with fire tables blazing!